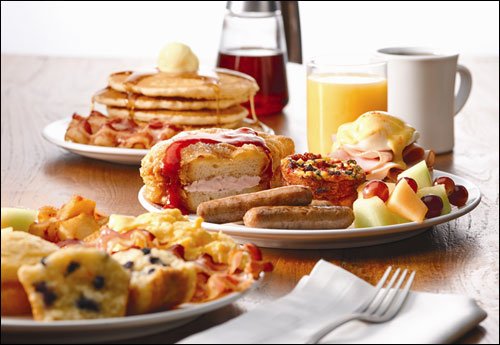 Every Sunday from 11:30 a.m. to 1:30 p.m.
Open to the public
Enjoy a delicious brunch overlooking one of Saskatchewan's most famous golf courses! Elmwood Golf Course is known for our excellent food, great service and outstanding hospitality.
Perfect for spending time with friends and family, welcoming out-of-town guests, or special celebrations such as anniversaries or birthdays.
Price
Adults: $14.95
Seniors (65+): $11.95
Children under 10: $9.95
Kids under 5 eat free
Our Sunday Brunch starts on Sunday May 17th and ends on Sunday September 10th.
Breakfast Buffet
Saturday 9-1PM
Sunday 9-11:30 AM